For your peace of mind upon arrival, we would like to offer our private airport transfer. The service includes a butler who picks you up at the airport venue, escort you all the way from the airport to the resort. You will totally relax and enjoy welcome drinks. Please contact our Reservation team at +84 (0)258 3728388.
Airport ⇆ An Lam Retreats Mainland Pier (80 mins)
Private car (maximum 6 guests)
Please contact our 

Airport team at +84 (0)90 509 4688 

after collecting your luggage. Walk out to the terminal hall at the main entrance – Gate 2 where our airport team is standing. They will be holding the sign "An Lam Retreats".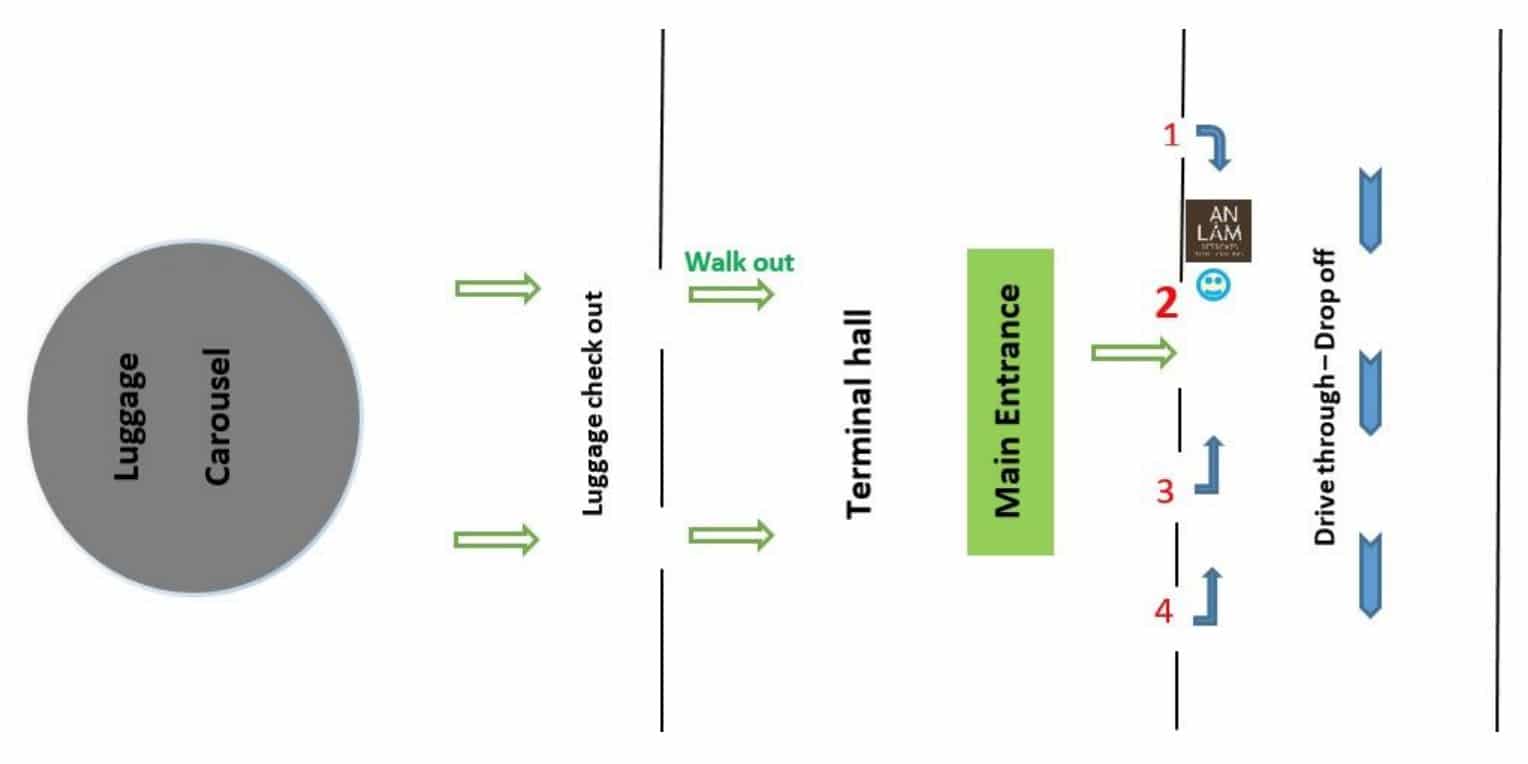 Info
Resort Vehicle From / To Airport
VIP Flight Check-in
(Cam Ranh Airport ONLY)
Details
Domestic
International
Shared
Private
Private VIP
Private VIP
Time
Flexible
Flexible
Flexible
Flexible
Cost
$35 Net
$100 Net
$10 Net
$20 Net
People
1Person/Way
1 Person/Way
1 Person/Way
1 Person/Way
Note
Advanced arrange booking time is to be made upon resort reservation
Booked private car airport transfer. There will be no surcharge for late boat after 7:00 PM or before 7:00 AM
VIP Aiprport Check-in, pre seat selection and boarding pass allocation
Nha Trang City Center ⇆ An Lam Retreats Mainland Pier (40 mins)
Info
Shuttle Bus
Details
Shared
Shared
Time
9:45 AM
3:30 PM
Cost
Complimentary
Complimentary
People
Min 1 person
Max 20 people / Way
Min 1 person
Max 20 people / Way
Note
Deaparture Nha Trang Centre at 3:30 PM
Boat Transfer
An Lam Retreats Ninh Van Bay is located on the island and is accessible only by water. Boat transfer service is provided by the resort and is included in accommodation rate on shared boat. The resort also offers private boat transfer service when guests need to travel to the city at any time in a day.
Advance reservation is required. Please contact your butler for arrangement.